Yes, the rumours are true. Yesterday was the start of Lyle's Golden Syrup's pop-up breakfast cafe, where you pay with a smiling selfie. If you've not been yet, it's from 07:30-11:30am, ending tomorrow (Thursday 8th October 2015), so you better get there quick, ey? Chessie King went to check it out…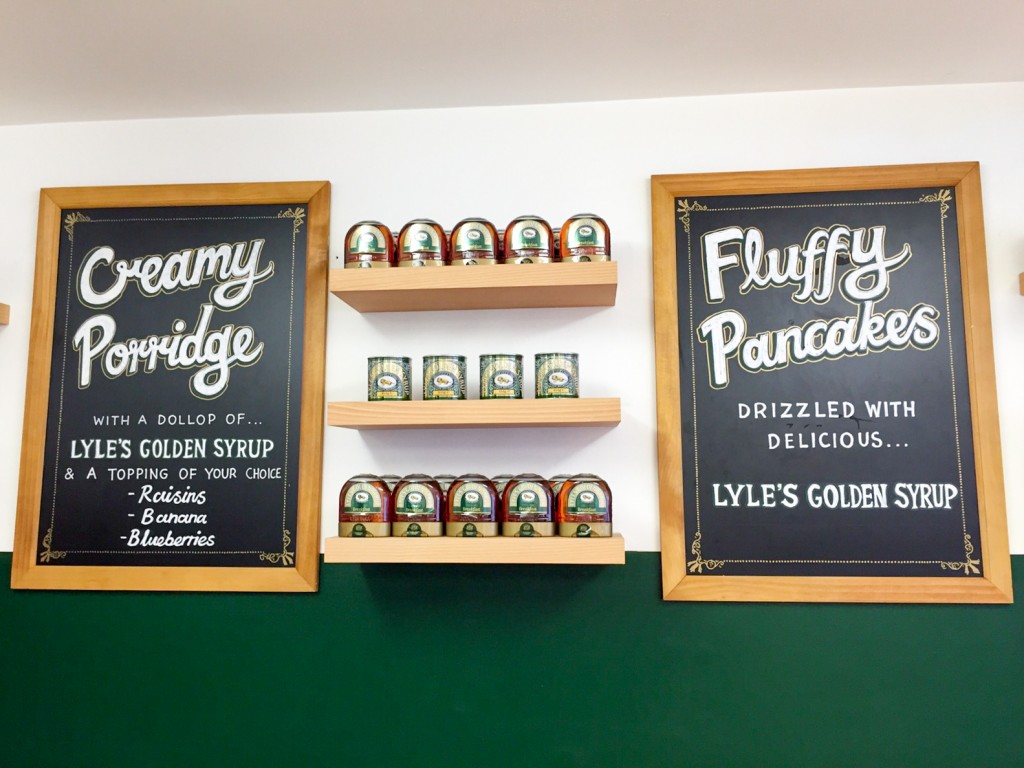 "Paying with money is so 2014… With 60% of people not managing a smile before 9am, Lyle's has set out to change that with a 'Selfie-service cafe'. Fluffy pancakes, Greek yogurt, porridge & artisan toasts all drizzled in Lyle's Golden Syrup.
I was greeted with the happiest faces in london, introduced to the golden concept, took a very very happy photo (who wouldn't be after devouring a pancake feast) & off I went spreading my love for Lyle's with the world.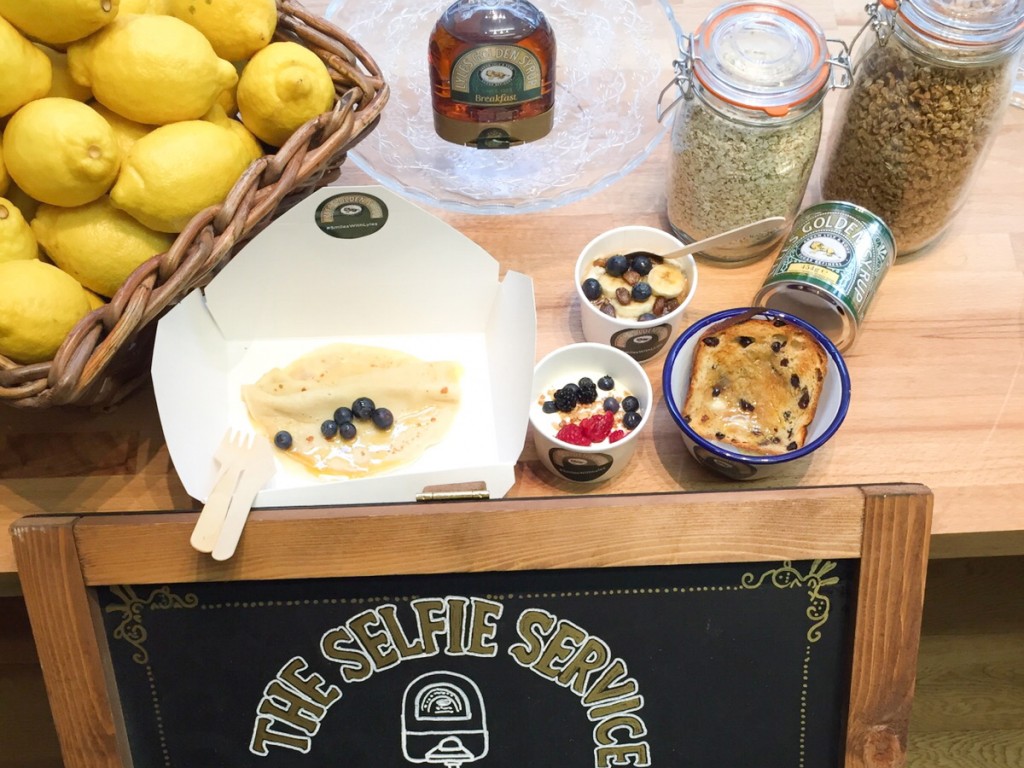 Head down to 44 Bedford St WC2E 9HA, just off of Covent Garden to get your breakfast with a smile. It'll make your day. #SmilesWithLyles"
– Chessie
More from Chessie:
Twitter @ChessieKing
Instagram @ChessieKingg