Growing up in Malaysia, breakfast was always a heavy treat – I mean we're talking rice, noodles, curry and a whole lot of other carb-heavy dishes as a first meal! It's a stark contrast to the usual banana oatmeal and yoghurt ensemble I have now for breakfast but a Malaysian breakfast is still very much my kind of breakfast. And if there's one place in London that does my kind of breakfast, it would have to be Gopal's Corner. 
Tucked in Market Hall Victoria, Gopal's Corner is known for its exquisite Malaysian-Tamil cuisine. A popular dish served by Gopal's Corner is the roti canai which, if you are unfamiliar with, is a type of dough that is tossed and flipped into a beautiful, delicious flatbread – typically dipped with either dal or other types of curry (click here to see how its typically made). Trust me, these bad boys are not like any flatbreads you have devoured. It's warm. It's buttery. It's flaky, and at Gopal's Corner, it is the closest thing you will get to the real deal.
The dish is made up of two pieces and a side dish; generally eaten together for maximum flavour. While you have quite a few options to choose from, I would recommend going for the fish curry or the chicken curry, just because I found them to be superior to the rest. I opted for the beef rendang this time round and it unfortunately didn't quite impress like the former two. Of course, if you are not a fan of fish/chicken for whatever reason, you should go with whatever your heart desires, just as long as you don't leave without ordering the roti canai.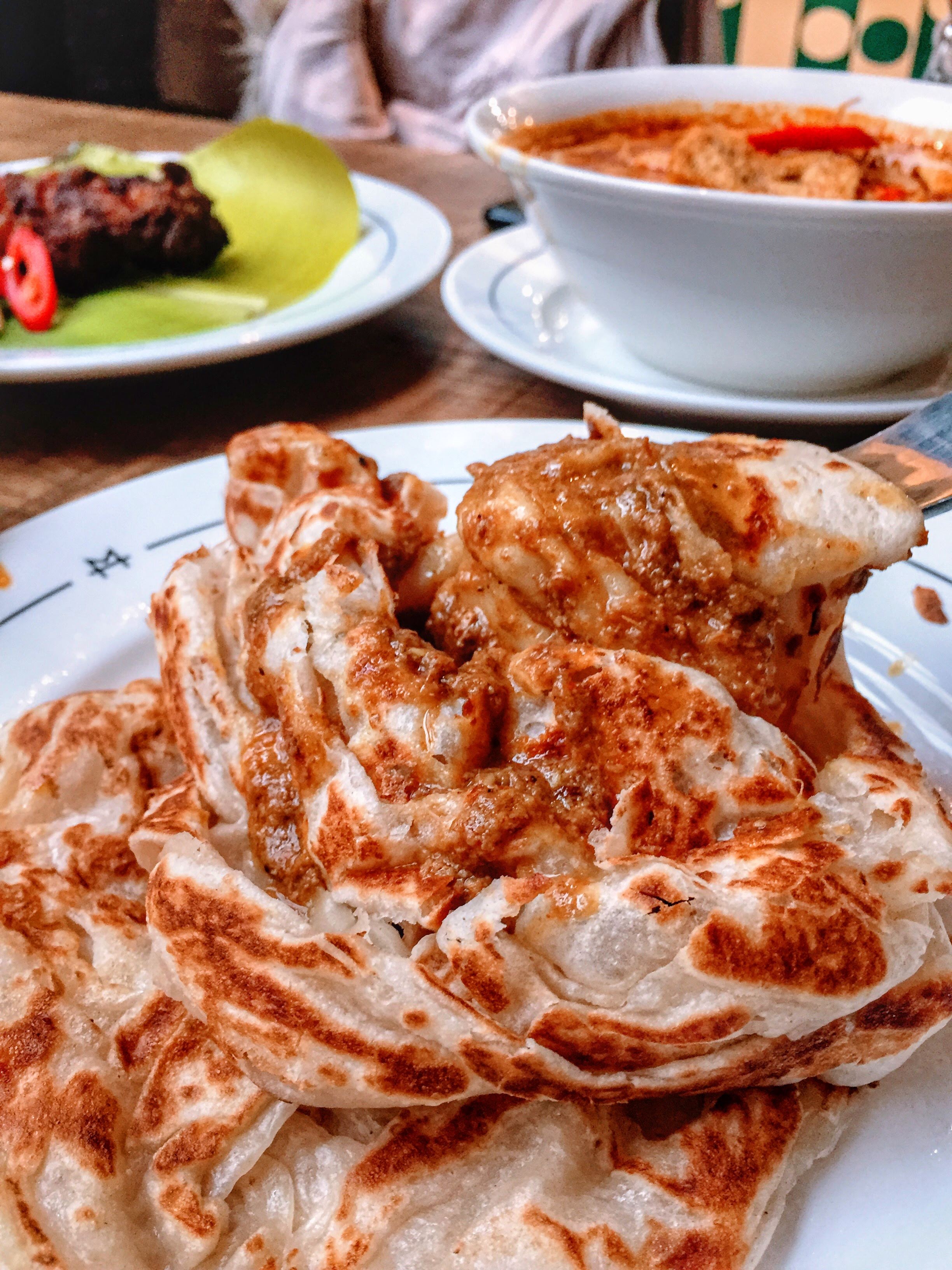 Roti Canai Beef Rendang – £8.95
And while you're at it, I would highly recommend ordering a hot cup of Teh Tarik as well because it is absolutely delish. It's the ultimate complement to roti canai; I could be bias, but to describe the taste, I would imagine black tea + condensed milk with frothy goodness from all the pulling but you know.. it's probably better than how I just described it to be.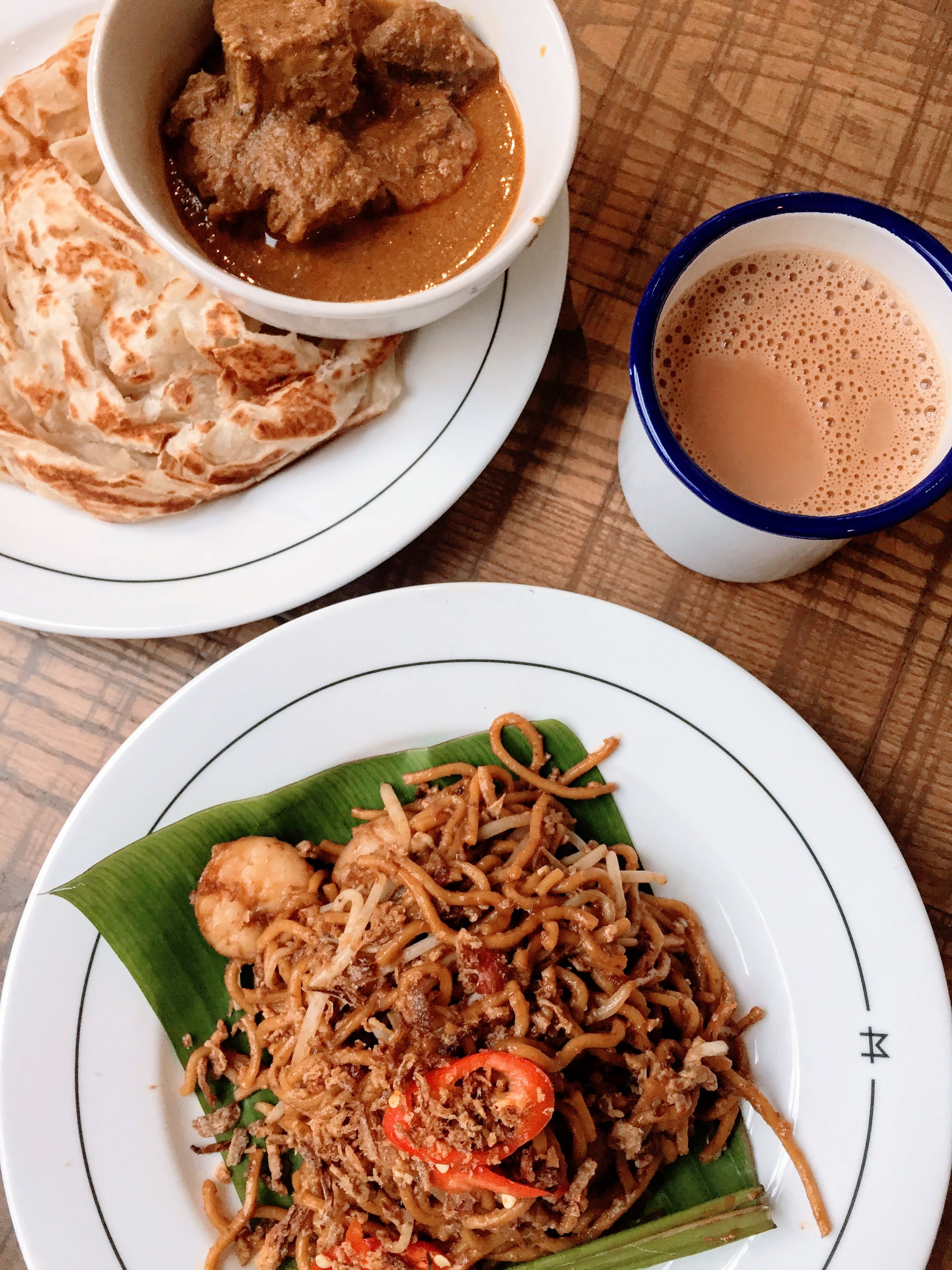 Mee Goreng – £8.95
Aside from the roti canai, another dish I thoroughly enjoyed was the  "Mamak Mee Goreng" – essentially fried noodles but like a reaaaaaaaally good kind of flavourful fried noodles, all thanks to the chilli-peanut sauce it's fried in. Granted, there are loads of other greater dishes you can try like the Murtabak and the Laksa, but these two were my personal favourites.
What's great about Gopal's Corner is that it is relatively affordable. Depending on what you order, you can expect to be well-fed for as little as £6.95. The location also means you have a plethora of other vendors as alternative options should you have extra tummy space to devour more food. It can get a little crowded at times but if you're early, you can very well avoid the queue to have a quick and satisfying dining experience.   
I must leave a disclaimer though, Gopal's Corner doesn't exactly open till 12pm so TECHNICALLY it wouldn't count as breakfast but if you think of breakfast as breaking a fast, and if you woke up at 12pm and ate all of the above after, it would still count? (Hah!) Share if you agree!
Opening times: Mon- Sat 12pm-10pm, Sun 12pm-9pm