Navigate the brick-walled, cobbled streets around Camden market's North Yard and you'll find Pamban, a speciality chai and coffee house, serving Sri Lankan and Indian-inspired all day brunch. Taking its name from the island between India and Sri Lanka, Pamban celebrates the ethnic origins of the co-founders, along with some of the best bits of British cuisine. The result? A vibrant fusion of cultures and tastes (obviously), and quite possibly the best breakfast in NW1.
The menu at Pamban is extensive and the food choices magical. You can enjoy typical brunch dishes with a twist: Mumbai Style Poached Eggs and Avo is a big hit (it'll have you sprinting down the road to buy your own pot of pink Himalayan sea salt to be precise: you'll never be eating avocado without it) or there's the halloumi burger served with avocado, chutney and pomegranate. Search Pamban on Instagram however, and you'll mostly find photos of the Ultimate Four-Cheese Spiced Toastie – a decadent masterpiece made with house Masala, four different types of cheese, crunchy chevro, crispy onions, pomegranate seeds and a tamarind sauce. Unbeatable.
If you prefer the sweeter spices, you'll be pleased to know it's not all savoury, there's creamy house porridge, smoothie bowls or even the wonderfully-indulgent Kithul Waffle, topped with a pistachio nut blend, jaggery (similar to caramel) and whipped cream. Read more about the sweet options in Nicki's post here.
Breakfast aside, Pamban is worth a visit for the drinks menu alone. You'll find milkshakes in classic Sri Lankan flavours, award winning hot chocolates, as well as endless varieties of the very best chai, all freshly ground on-site: from rose, to saffron, fudge and lavender.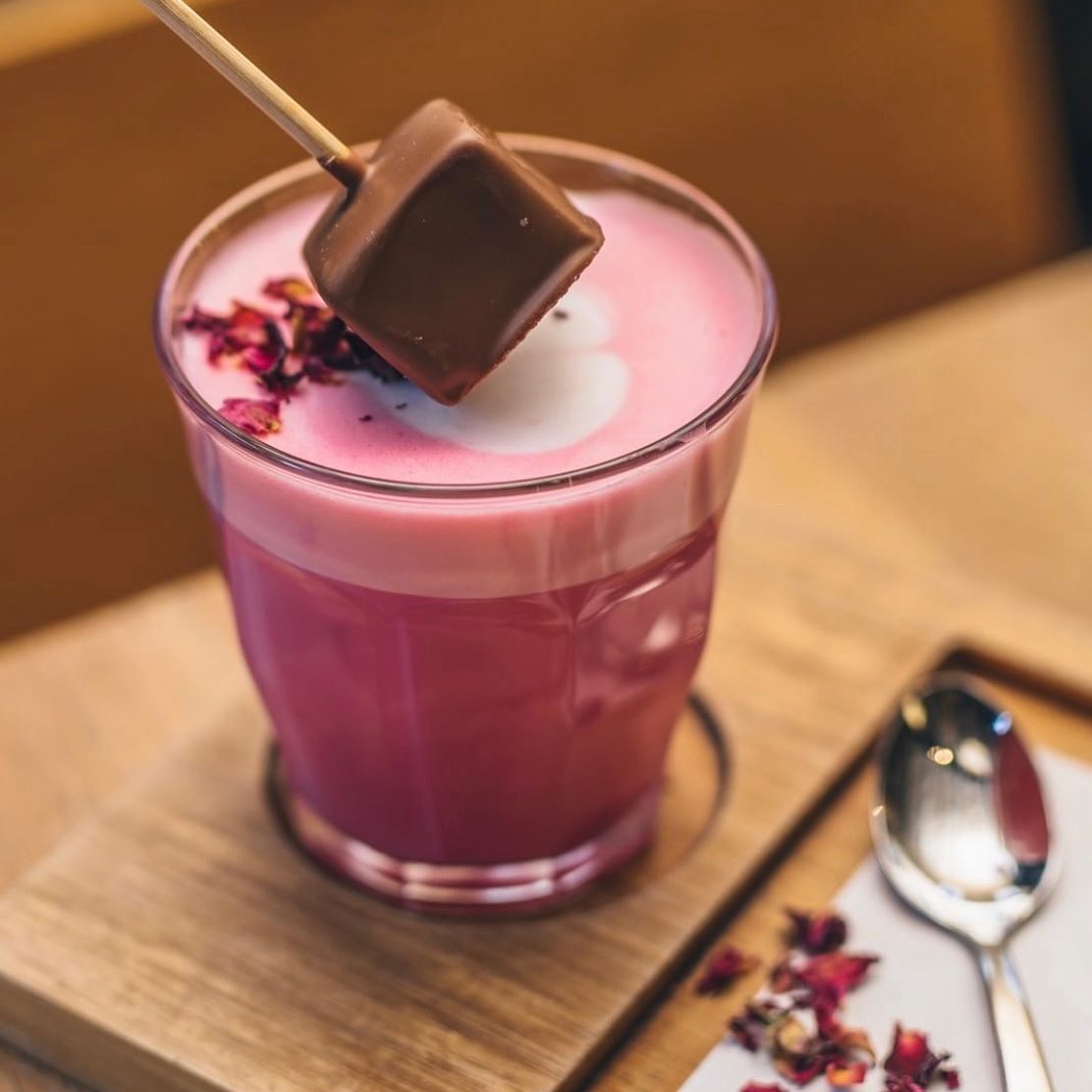 With such a vast selection of dishes and drinks to try, Pamban deserves multiple visits, or at least one visit with multiple friends, so that you can truly explore the full menu. It's useful to note that brunch is served ALL DAY, so either way you'll have plenty of time to enjoy the magic.
Photo Credit: thehalalplug.com and pamban.co.uk