I feel that there are a lot of fusion restaurants in London, but only a few of them manage to execute their offering successfully.
Jikoni is amongst the few that do really deliver what they say. Jikoni's menu claims to be inspired by the shared culinary flavours and cultures across Asia, the Middle East, Britain and East Africa, and every single dish on their menu is uniquely crafted to showcase these shared flavours.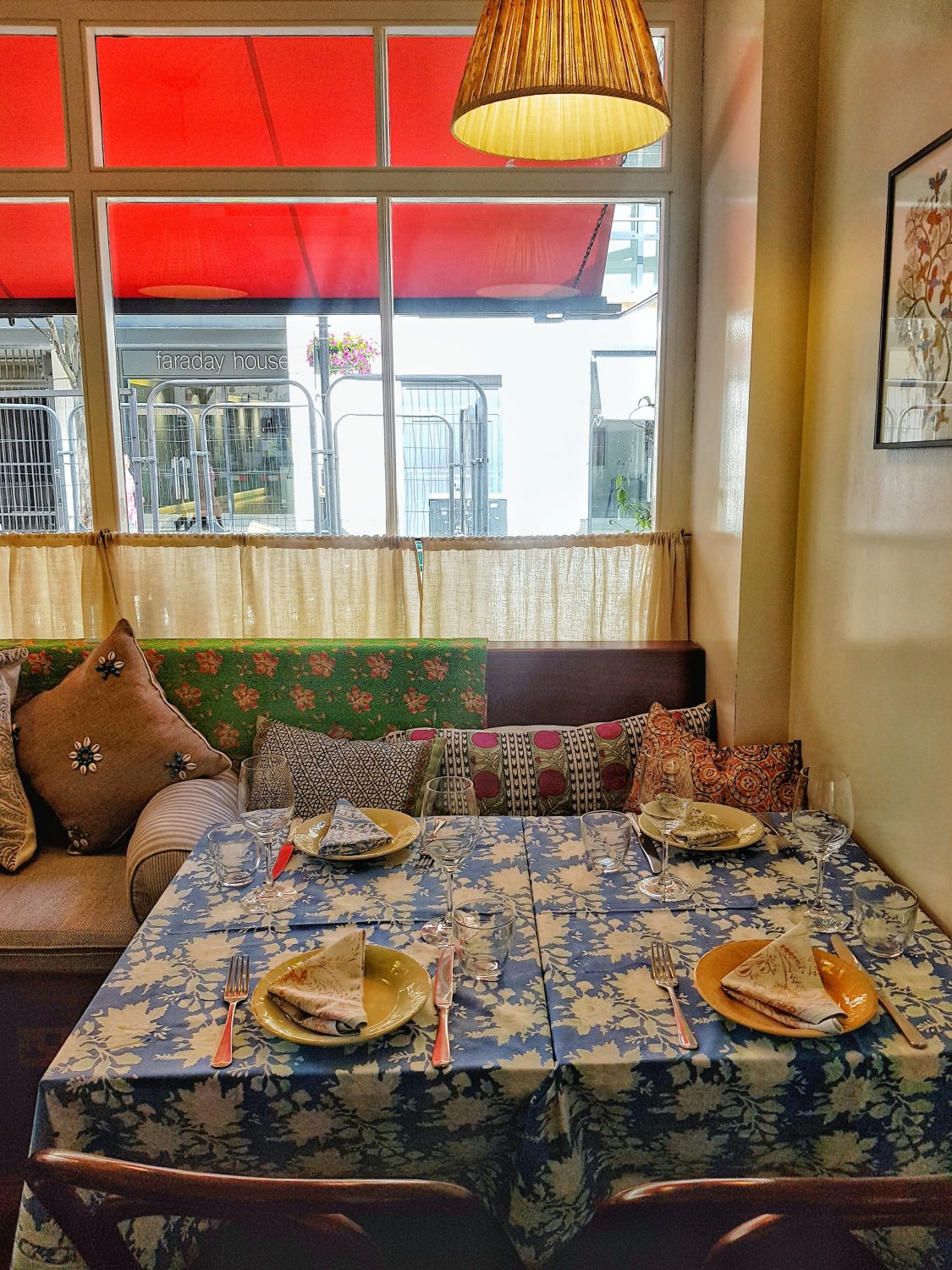 Take the chickpea chips, for example, where thick cut chips are made out of a roasted chickpea flour mix, which is commonly used in India to make Onion Bhaji and other popular fritters. Super crisp on the outside, tender on the inside, and I guarantee you'll be fighting over a chip or three!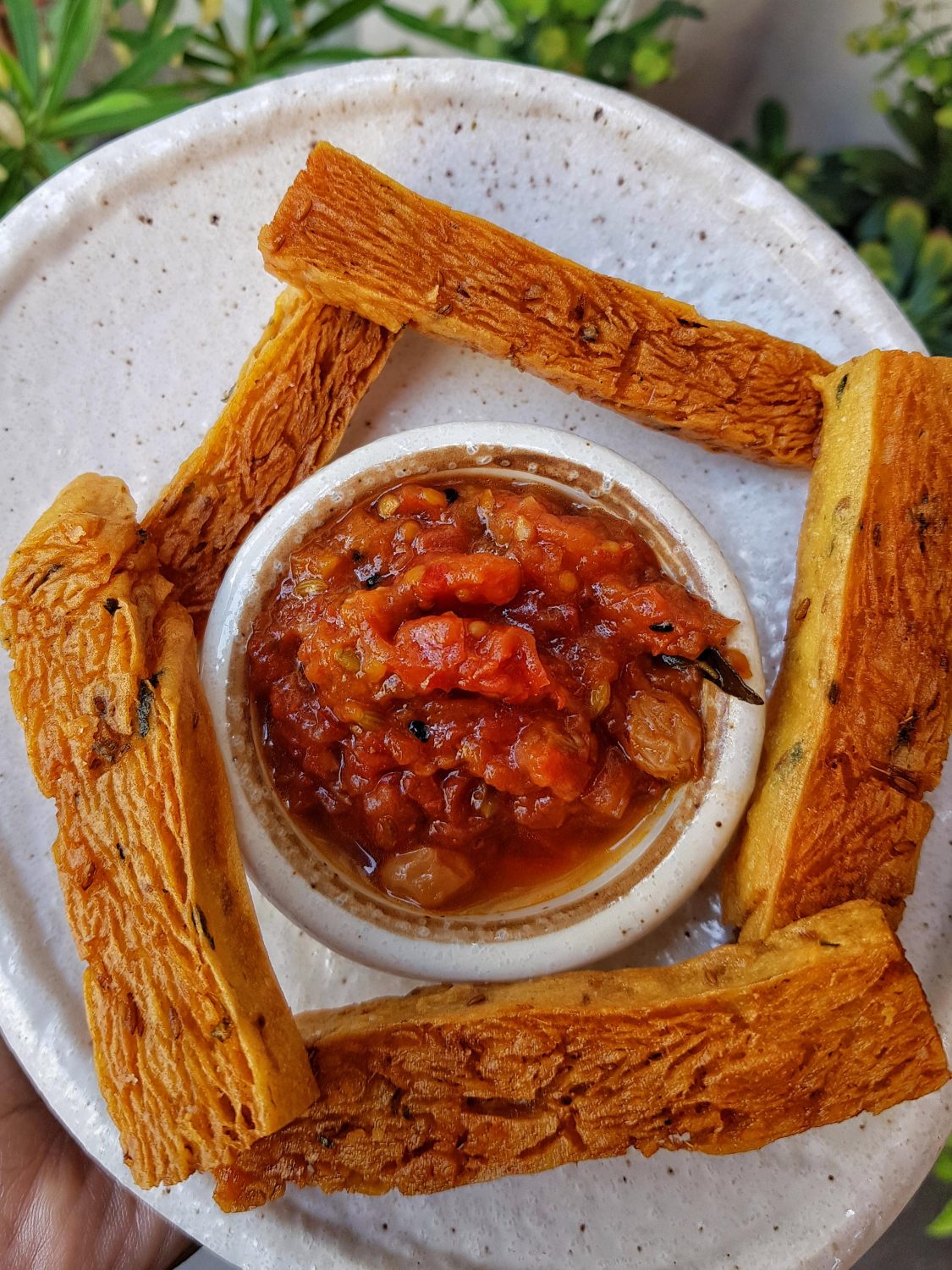 I've been to Jikoni before and loved it, so you can only imagine my excitement when I found out about their newly launched brunch menus. They have two brunch menus: one is al a carte style, while the other is a Champagne brunch menu involving a three course set menu with added champagne (as the name suggests). You are welcome to replace the champagne with tea, should you so choose.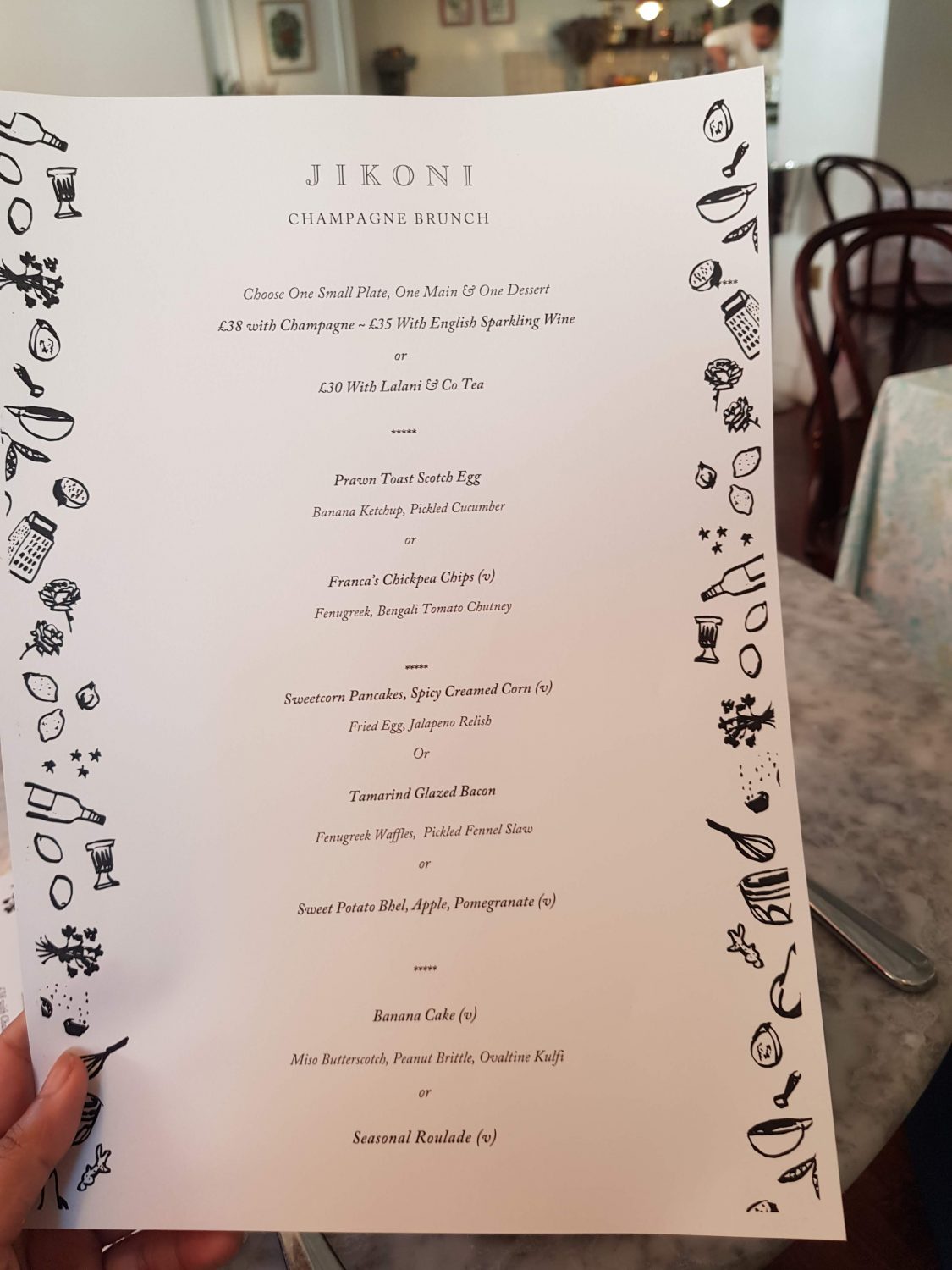 This is perhaps also a good time to mention that Jikoni has a whole menu dedicated to mocktails called the 'Sober List' – I loved that it went beyond the usual boring Virgin mojitos and iced teas to incorporate drinks like the Achari Mary (Pickle, tomato juice, pepper, tobasco) and the Sumac and Pomegranate soda. My favorite, though, was their cold tea infusion, which they make over by preparing the tea and chilling it overnight, instead of just adding ice to hot tea (as I've seen being done in other places). The result is a much less diluted – yet very cool and refreshing – tea for you to sip away at.
But with that, I must move on to talking about the food, especially since it was so good and there was so much of it! We started with the Prawn Toast scotch eggs served with banana ketchup and pickled cucumbers. Imagine your usual scotch eggs, only smaller and lighter because the heavy sausage coating is replaced with a lighter prawn mix. Absolute winner!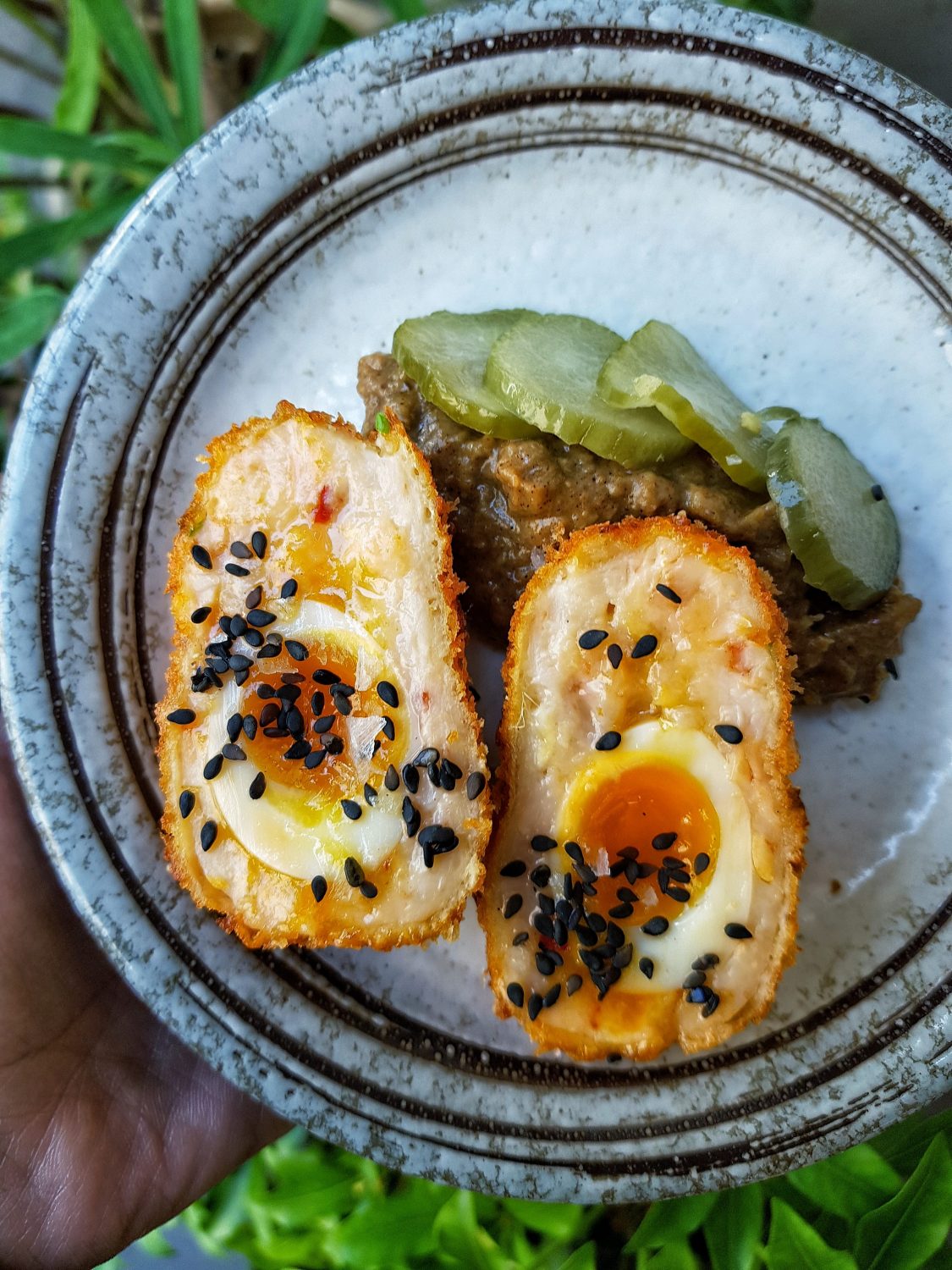 The fenugreek waffles came with tamarind glazed bacon and fennel slaw. The tamarind glazed bacon was a thing of beauty. Imagine thick, fatty slabs of bacon coated in a sticky tamarind sauce which enhances the sweetness of the bacon. The waffles were also good, but the fenugreek was quite mild and it didn't bring much to the dish – but in all honesty, the bacon stole the show for me. Still I do like the idea of waffles with bacon as the main protein instead of a side.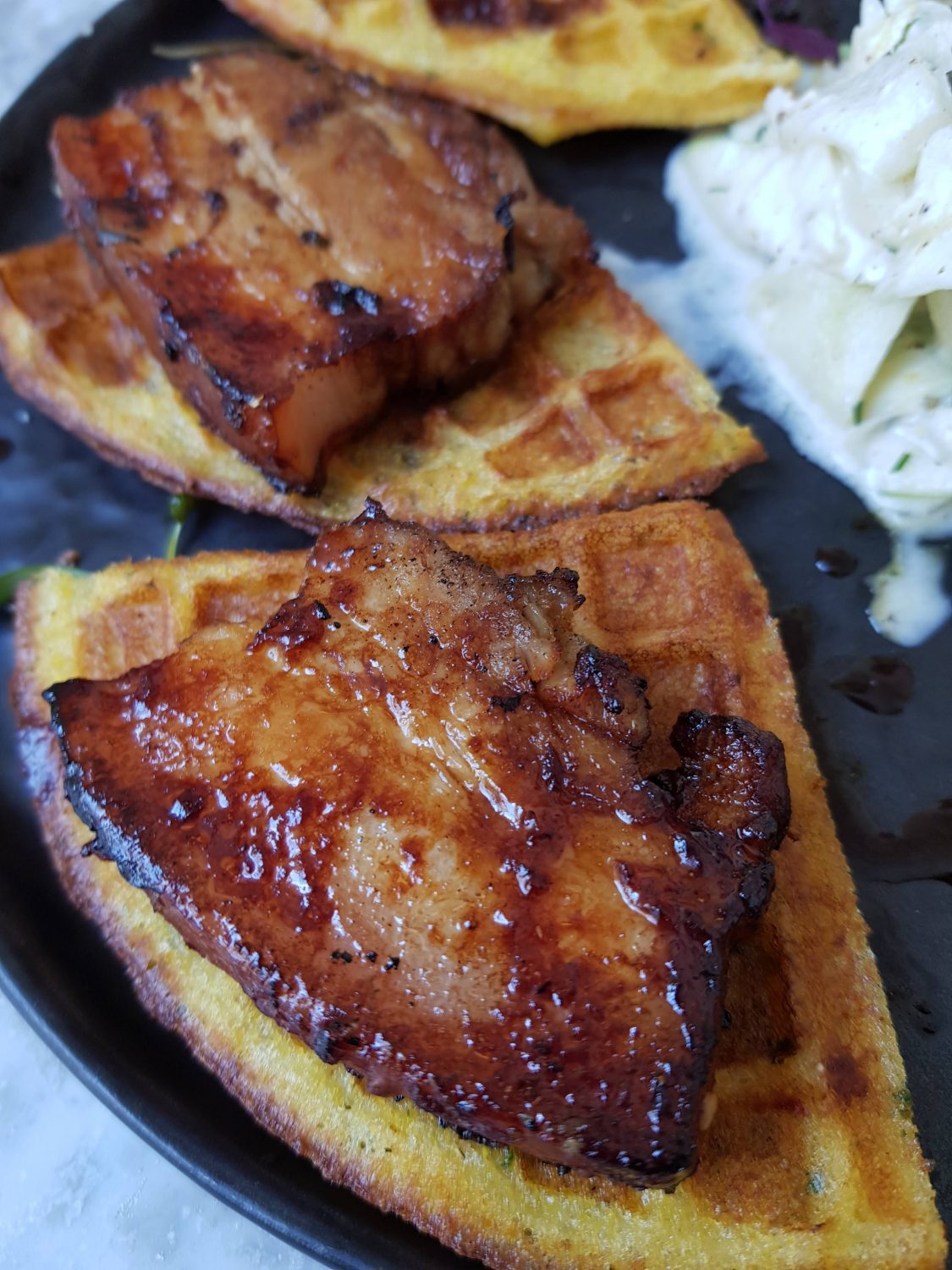 The sweetcorn pancakes made a lovely dish in combination with the creamed corn, jalapeno relish and fried egg. It was a great way to use the humble sweetcorn in a few different styles in the same dish. I'm not always a fan of savoury pancakes, but these were a-maize-ing (yes, I went there).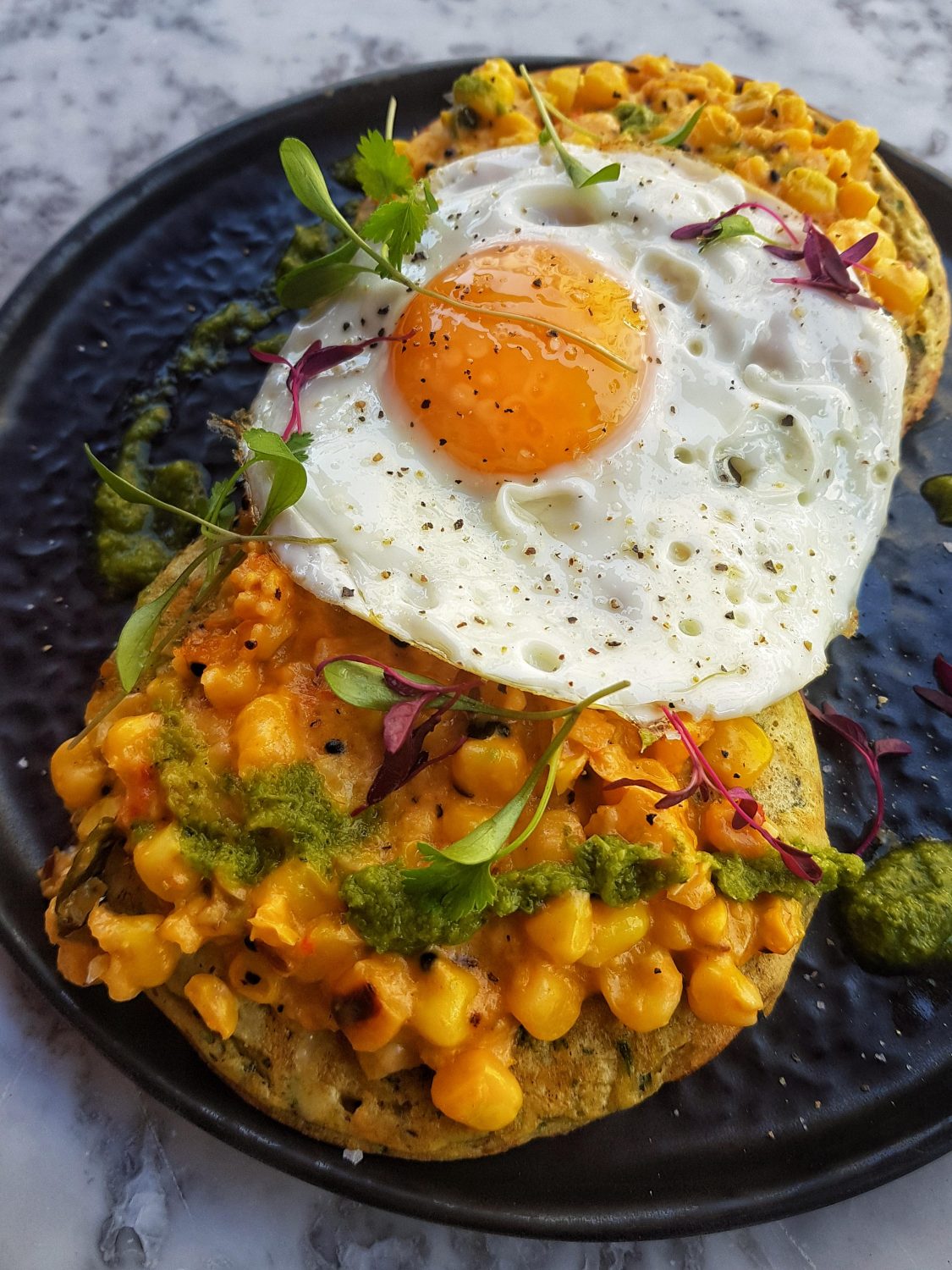 To finish, we had the Pina Colada Pancakes, the Banana Cake and the Summer Roulade. I can't progress any further before mentioning that the Banana Cake here is the single, best version of a Sticky Toffee Pudding I have EVER had. The combination with the peanut brittle and miso butterscotch just works and it is truly divine as a dessert – you'll really need to try it to believe it!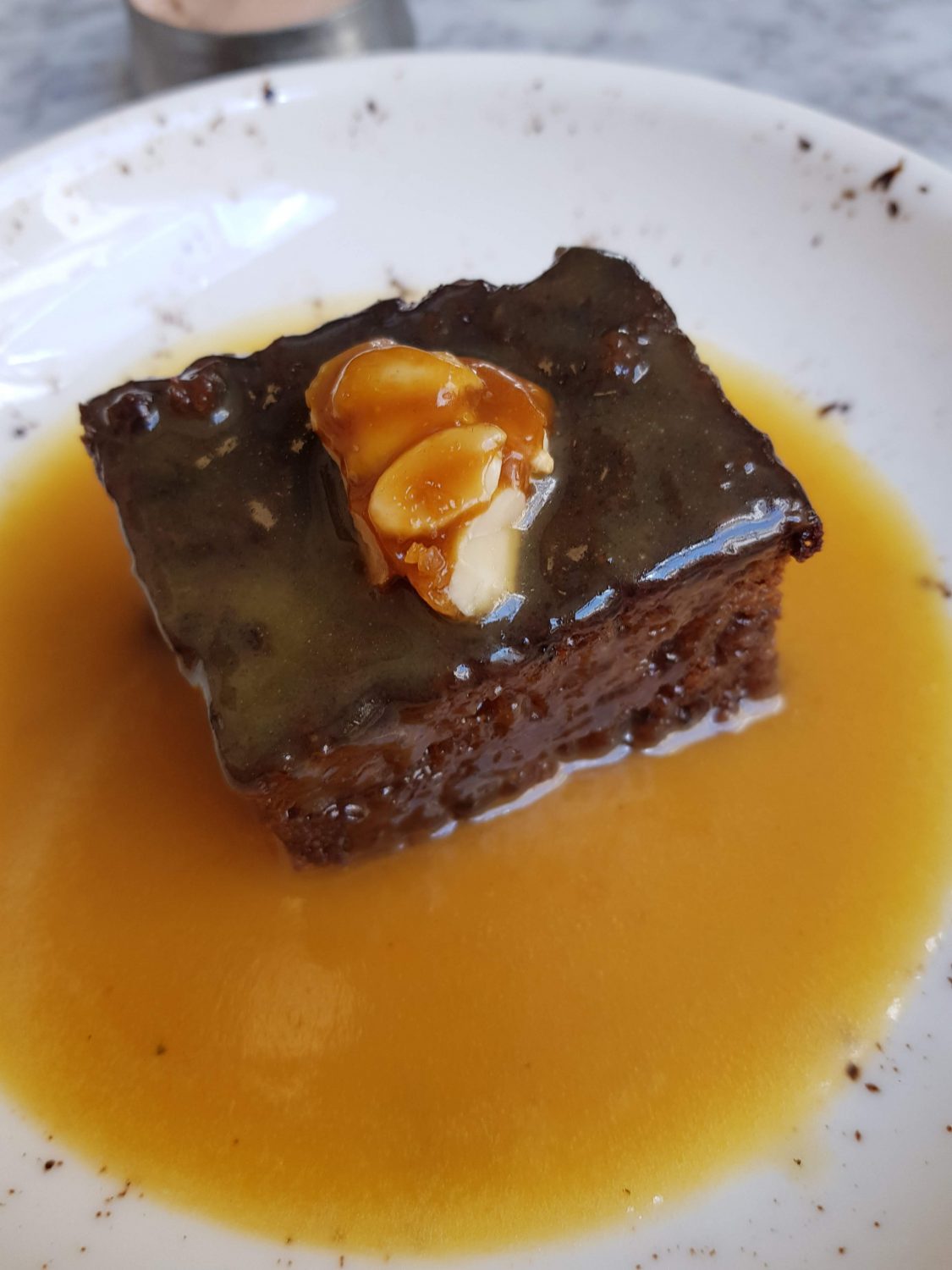 The Pina Colada pancakes used a foolproof combination of caramelised pineapple and homemade coconut ice cream – it's surprisingly light as a combination in spite of being quite sweet.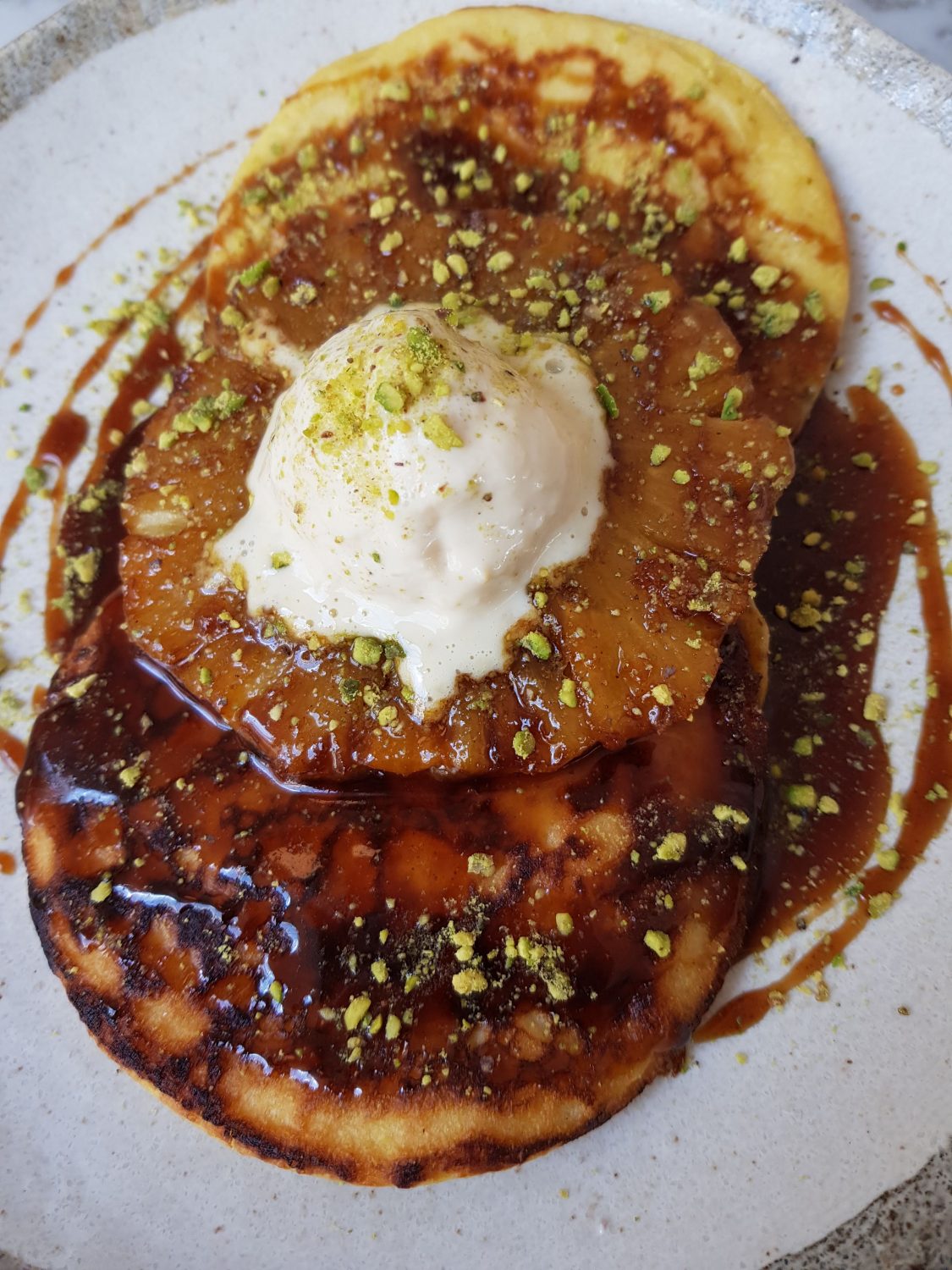 The summer roulade was a feather light combination of meringue, strawberries and rose. Summer in a platter.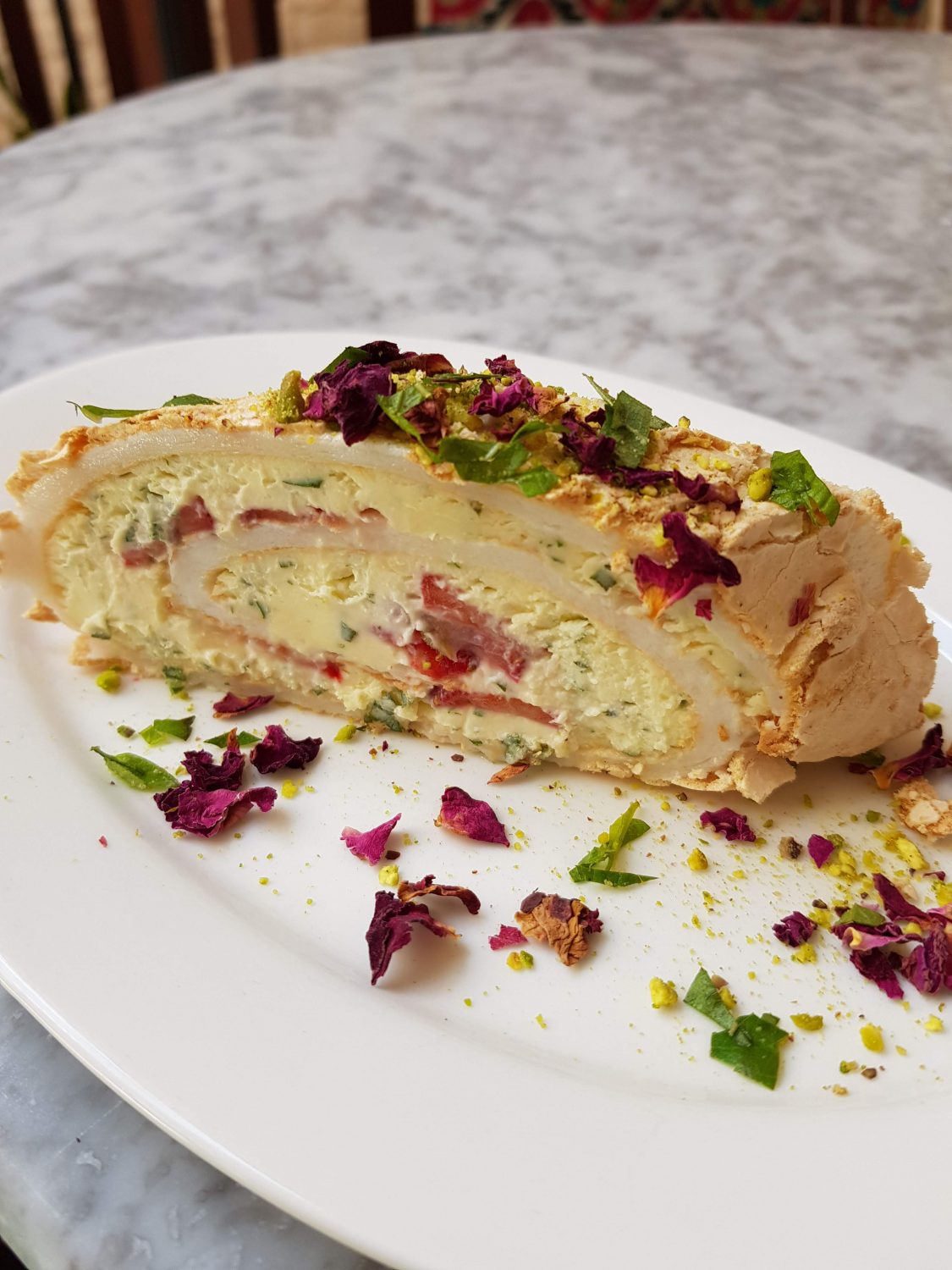 All in all, a fabulous meal and definitely a brunch menu with dishes you'll not find anywhere else in the world, so it's really worth checking out.
Jikoni, 19 – 21 Blandford St, Marylebone, London W1U 3DG