Set in the most gorgeous stand alone building a stones throw from Old Spitalfields Market is Crispin, the latest concept from the legends behind Scotchtails and Lundenwic.
Anyone who's been to Lundenwic would be relieved to hear that they've adopted the same impeccable standards – I'd recognise that stunning avocado toast and that heavenly smoked salmon anywhere! The brunch menu at Crispin is far more extensive though, and they've got the perfect mix of sweet, savoury, classic and alternative dishes. Everything they offer sounded incredible, and despite ordering five dishes between two, we still left feeling like there was so much more we wanted to try!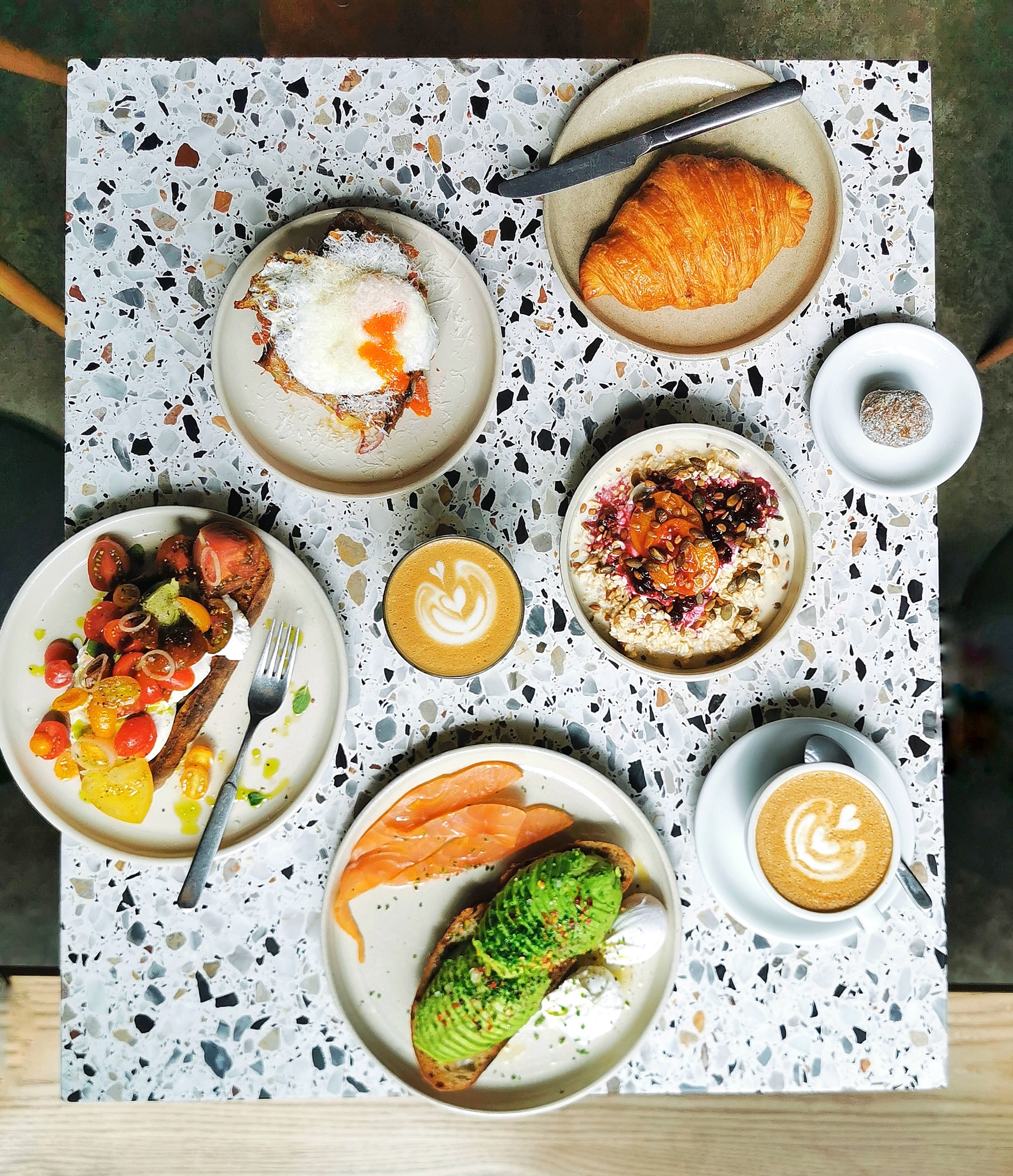 The level of care and attention to detail in everything they do at Crispin is something they take very seriously, from sourcing the highest quality ingredients to plating every dish up to perfection. Their burrata is so fresh that it arrives still hot, their bread comes from two of my favourite bakeries in London; E5 on weekends and Dusty Knuckle on weekends – yes they're that serious about having the freshest bread at all times that they source from two different bakeries!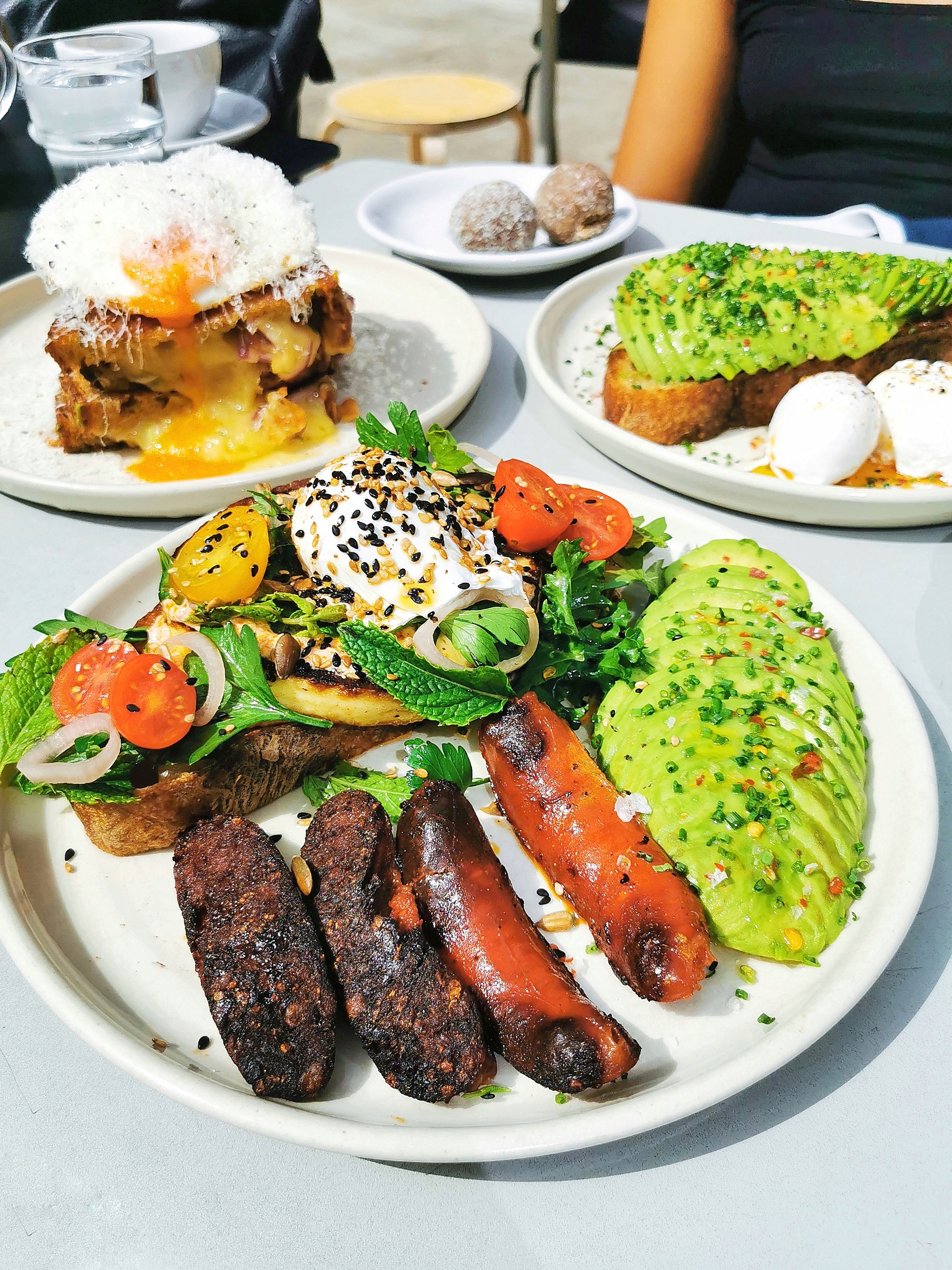 This wonderful bread is sliced into thick slabs for all of the toast-based dishes and generously drizzled in the most wonderfully fragrant olive oil. With only two real main components, there's nowhere to hide with a dish as simple as avocado toast and they absolutely nail it – it's genuinely the best avocado toast I've had in London.. and I've eaten so many that I lost count long ago. Their halloumi comes in thick, round slabs – I've never had halloumi in any other form than cubes or rectangular slices, so to have a round that nearly covered the entire slab of sourdough was a very welcome surprise.
Usually I'd opt for various things on toast as standard at brunch, but their three cheese toastie is a firm favourite of mine. It's absolutely packed with cheese and caramelised onion, topped with a perfectly runny fried egg and there's the option to add smoked ham, which I highly recommend you do!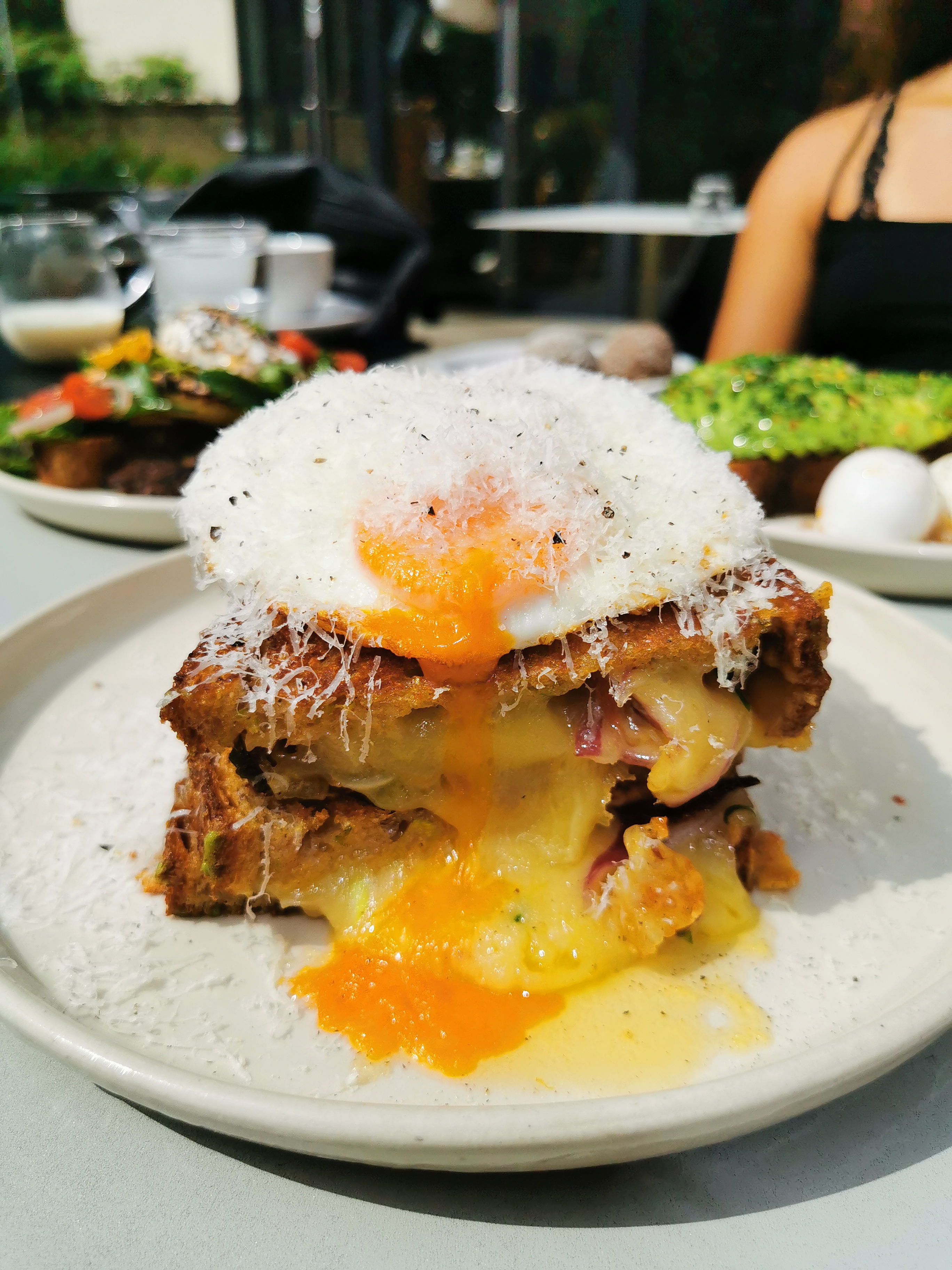 If you're after something sweet, their bircher muesli is heavenly. They use thick, jumbo oats, generously spiced and perfectly paired with poached fruits and thick, creamy yogurt.
Whether you've chosen sweet or savoury dishes for your main, there's no way you can leave without trying their banana bread. As a huge lover of banana bread (who isn't!?), I've tried a ridiculous number in and around London but this one has to be up there with my favourites. Served warm, it's deliciously moist, served with fresh strawberries, mascarpone ice cream and mint – a perfect dish.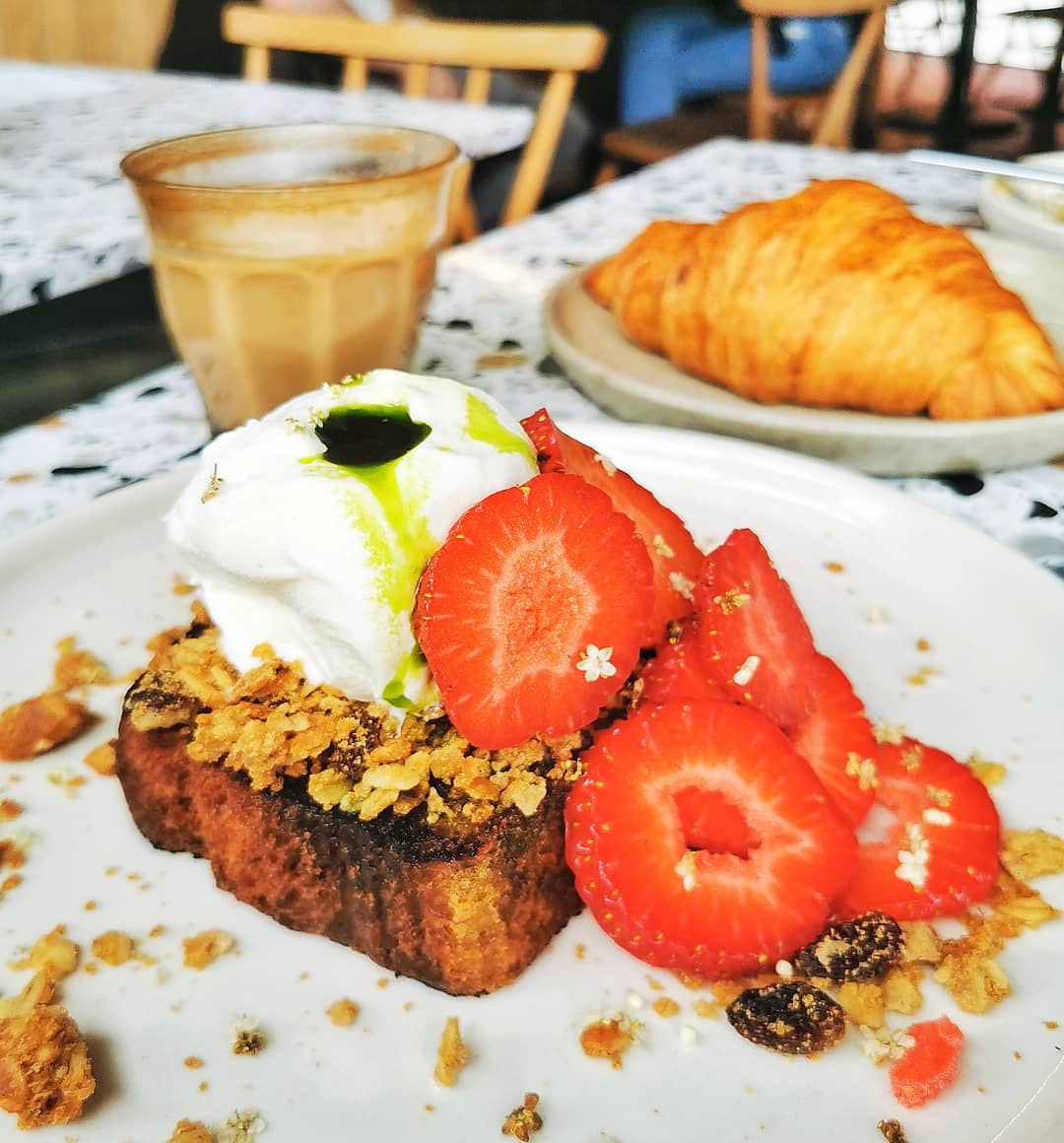 If you couldn't already tell, I've tried pretty much every dish on the menu and I honestly can't fault a single element of a single one. And as if all of that wasn't enough, there's excellent coffee and a great selection of pastries and baked goods on the counter too.
With such a ridiculous (and ever expanding) number of places in London to go for breakfast / brunch, there are very few places I'd return to, but this is undoubtedly one of them.
Address: Pavilion on The Corner, White's Row, E1 7NF
Opening times: Mon- Fri 7.30AM-10.30PM, Sat 9AM-10.30PM, Sun 9AM-5PM