Smacked right on the doorstep of Borough Market, I always imagined having to queue for a seat at the popular Australian-style Lantana Cafe! You can imagine my surprise when I managed to find a nice seat outside on a sunny Sunday morning within 30 seconds of walking in. 
A quick glance at the brunch menu and it boasts the typical dishes you would normally expect for brunch. Avocado, toast, bacon, eggs, MORE avocados… no pancakes sadly. I was all about to order a bacon and avocado toast when I read "Tiramisu French Toast" on the menu and my sweet tooth rejoiced! TIRAMISU. FRENCH. TOAST. That was new!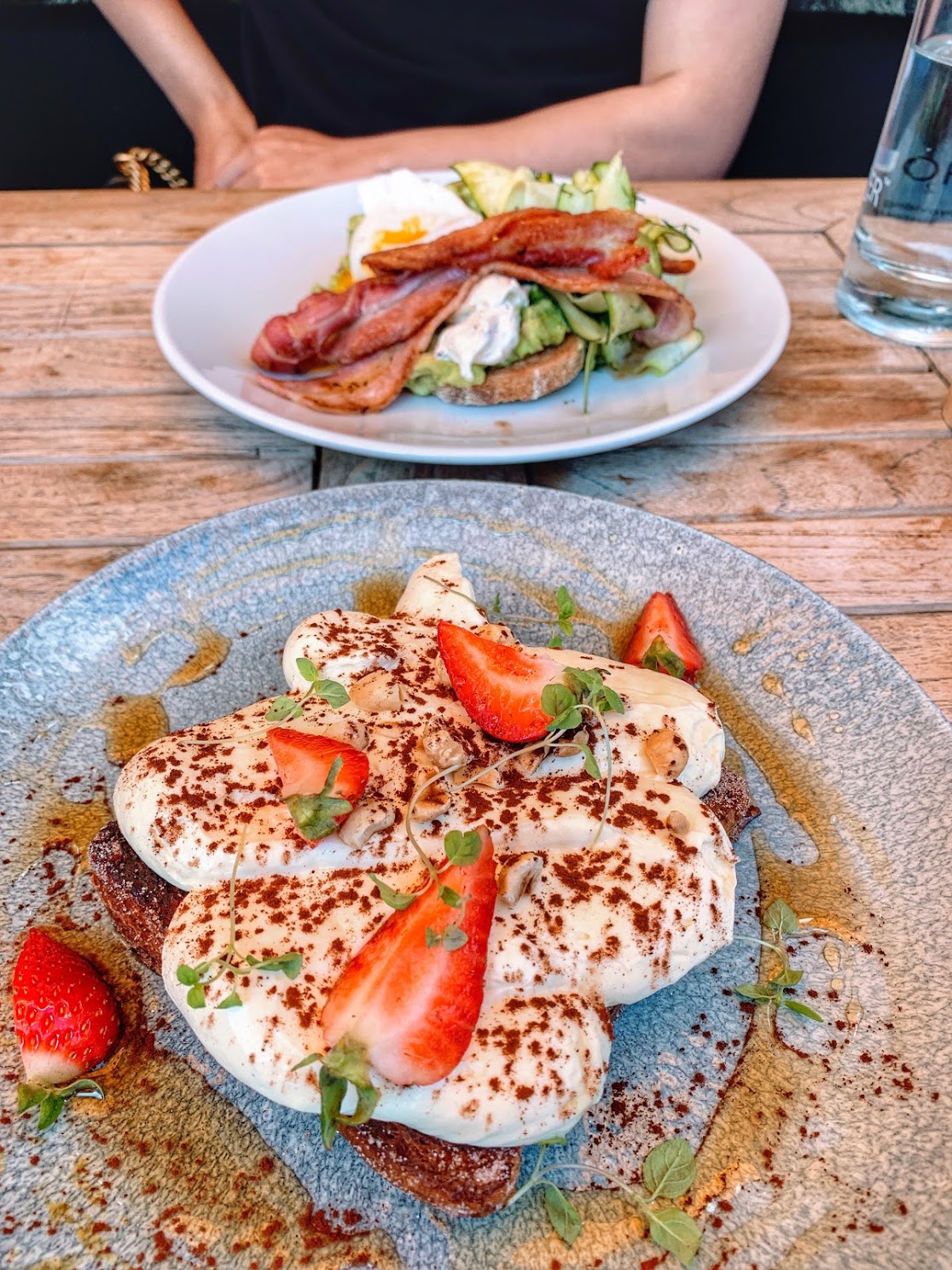 Knowing the tiramisu french toast wasn't exactly the most nutritious breakfast, I did what any normal human being would do – I ordered both. And within approx 14 minutes (yes I counted) my luscious french toast came. 
Tiramisu French Toast wiith mascarpone cream, toasted hazelnuts, strawberries & espresso syrup 11
It came lying on a pool of espresso syrup with a huge slab of mascarpone cream lathered on top. One bite into the french toast and I was in love! The toast had a nice crust on the outside but was light and fluffy on the inside. I loved how the toasted hazelnuts added a nice texture to the dish. Together with the flavours which were spot on in terms of mimicking a tiramisu, it was a wonderful breakfast!
Not forgetting the smashed avocado with bacon, this dish was also satisfying. It did what it was meant to do – Bacon was perfect, avocado was avocado and I was just happy that my poached egg was actually poached.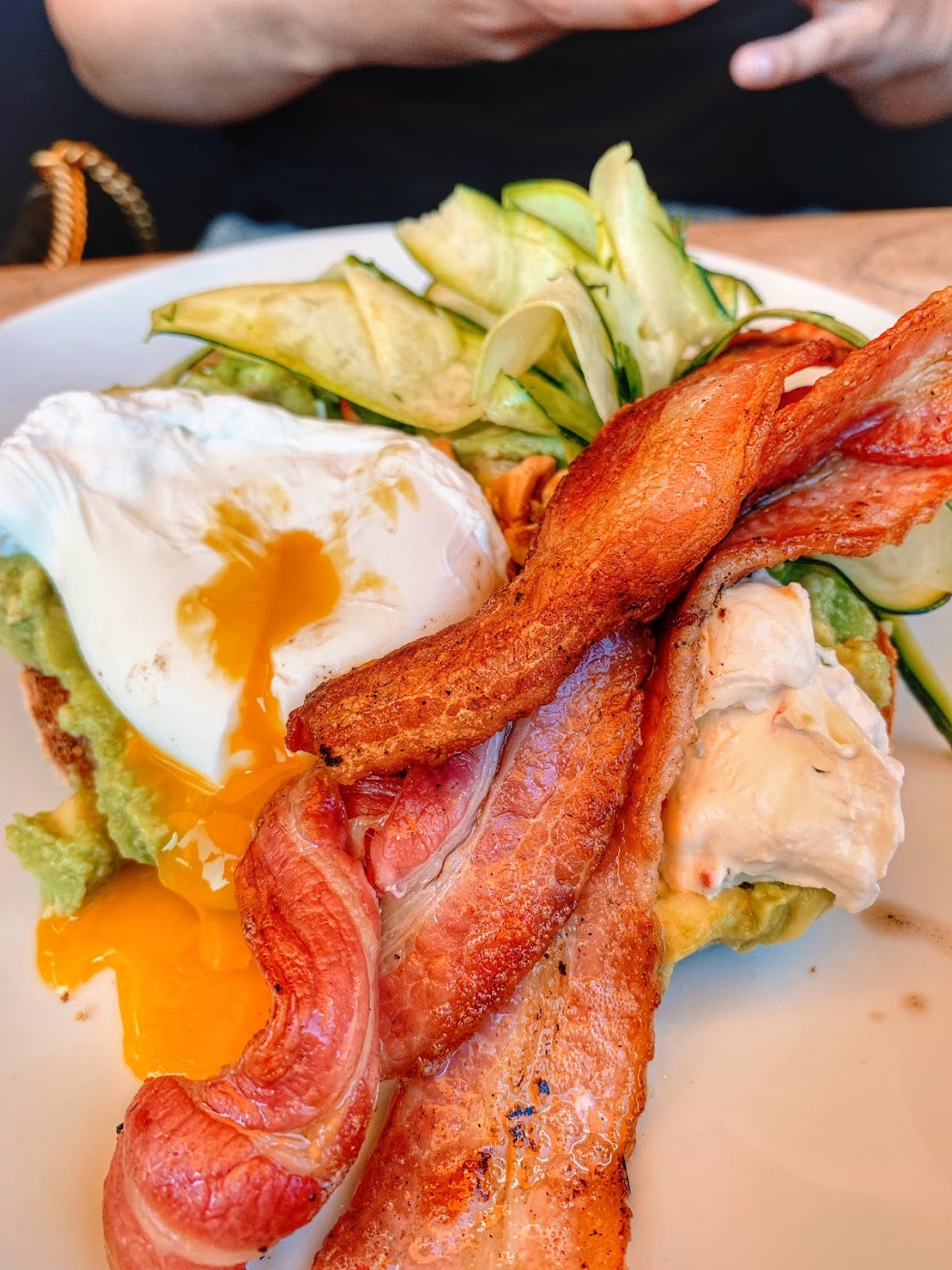 Smashed Avocado With bacon £11.5 or beetroot cured salmon £12.5 on sourdough with poached egg, labneh, hazelnut & pistachio dukkah, shaved raw courgette & herb salad
Overall, I'd be happy to come back and try more of what Lantana has to offer. It was great service, yummy food and good vibes. This experience has just reinforced my belief that Australian-style cafes are the best when it comes to brunch. 
Some fun facts about the venue:  The space is an open dining room set over two floors. The cafe is open all day for breakfast, brunch, lunch and dinner. They also have two other branches in Fitzrovia and Shoreditch. Bookings are available.
Lantana Cafe, 44-46 Southwark St, London SE1 1UN