I never thought the day would come where I would fall for the pink café trap but at last on a desperate morning before heading into Harrods, I spotted EL&N and thought IT. WAS. TIME. It was finally time to succumb to my inner girly desires and review one of the most Instagram-glorified (is that even a word) café in London.
Don't get me wrong, I have nothing against restaurants trying to exploit me and my bank account with pretty décor. BUT having heard mixed reviews about EL&N, I was naturally not in a rush to try it out. Also, a few bad experiences in another similar café near Selfridges starting with f (lol) have left me hesitant. But let me not get into that and focus on EL&N!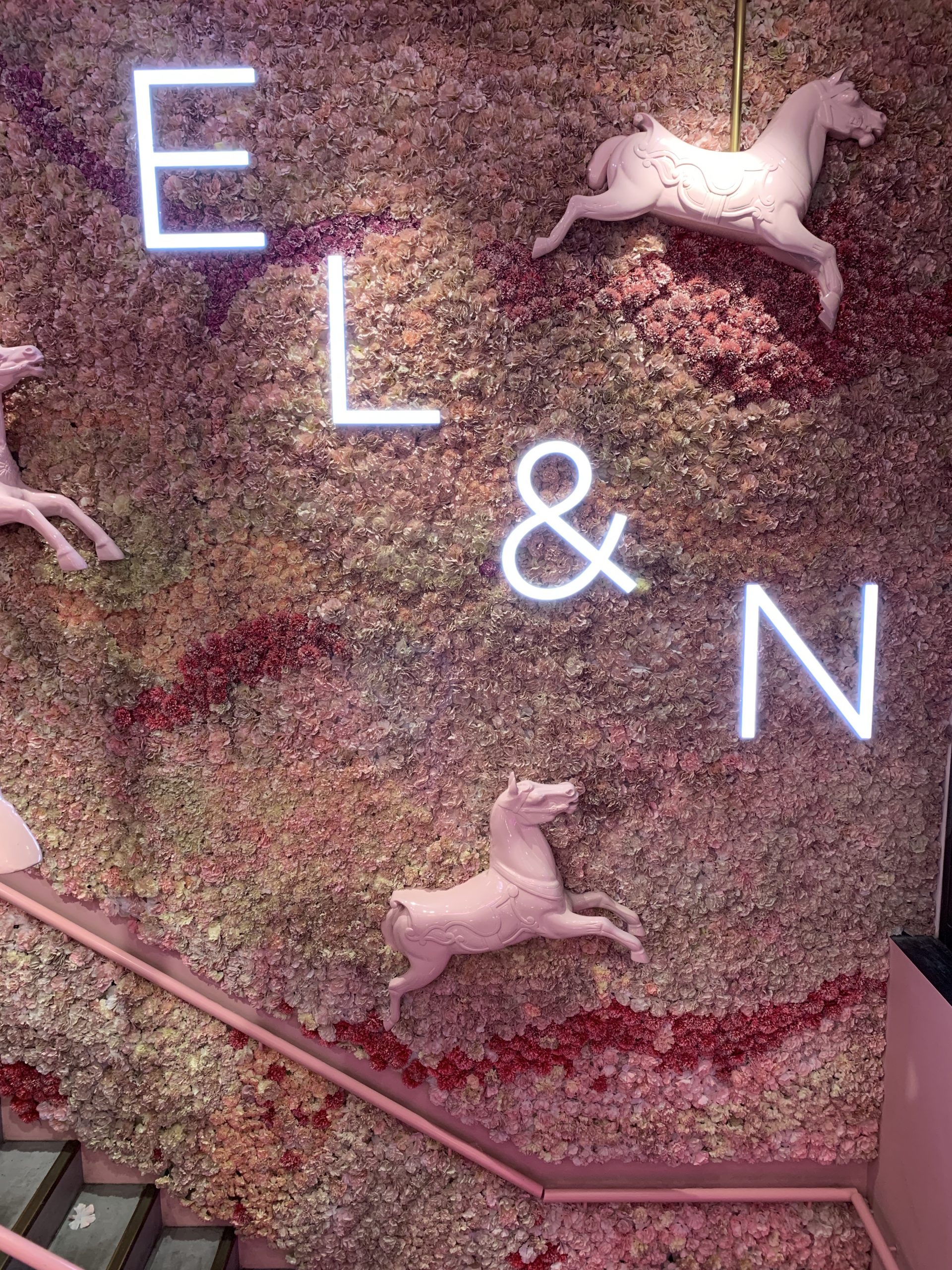 I thought there would be a massive queue (like there always is) but to my surprise, I was able to get a seat pretty promptly! Walking into the premise, it was as expected, very pretty and aesthetically pleasing. The cafe was split into two floors which meant it could accommodate a considerable amount of people.
The menu was as predicted, pretty in pink. I expected the prices to be extortionate but it turns out, they were fairly reasonable. Drinks were definitely on the pricier side but the breakfast items were somewhat up to central London standards. See menu here.  The waitress who served me and my partner was incredibly lovely and attentive. She took the orders quickly and within 15 minutes the food arrived.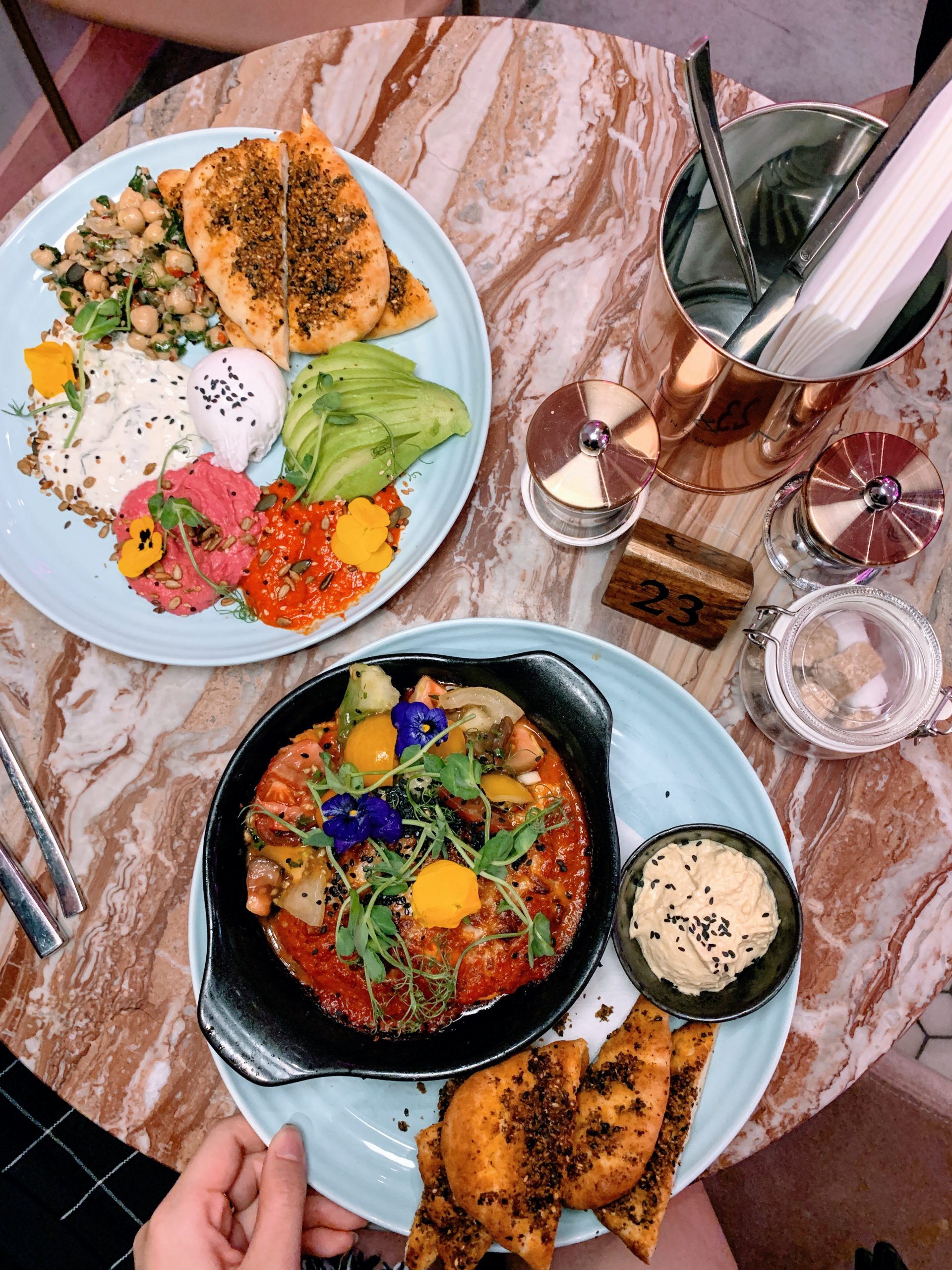 I opted for the Mediterranean breakfast mezze with poached eggs, beetroot hummus, red pepper tapenade, tzatziki, spiced chickpeas, avocado and dukkah flatbread. The flatbread came warm and toasted and was well complemented by the rest of the components of the dish.
I genuinely couldn't fault the dish and thought it was good and tasty. I had the same view for the shakshuka which came warm and flavorful. Both dishes were well portioned and left my tummy feeling incredibly happy.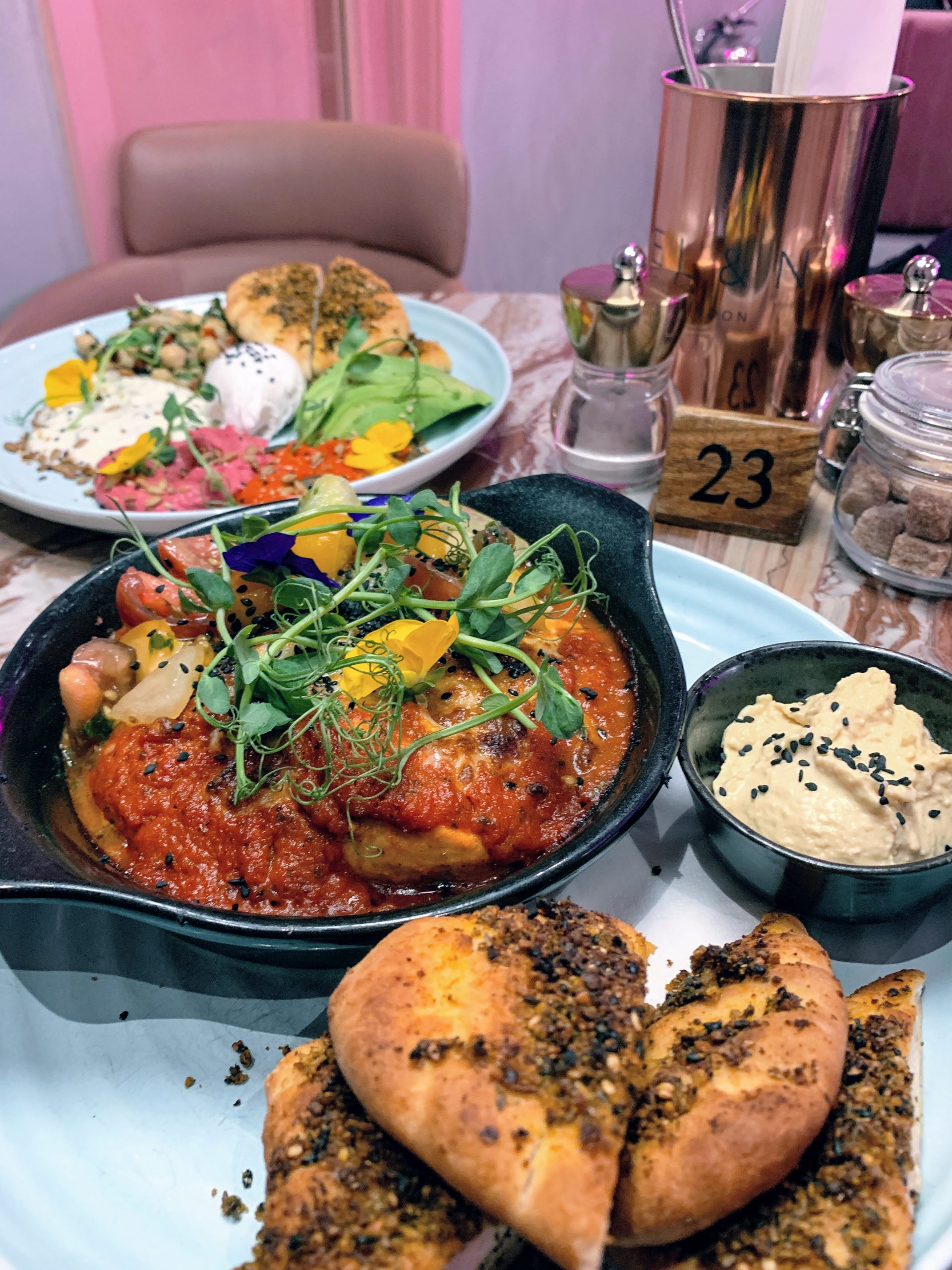 Mediterranean breakfast mezze £11.5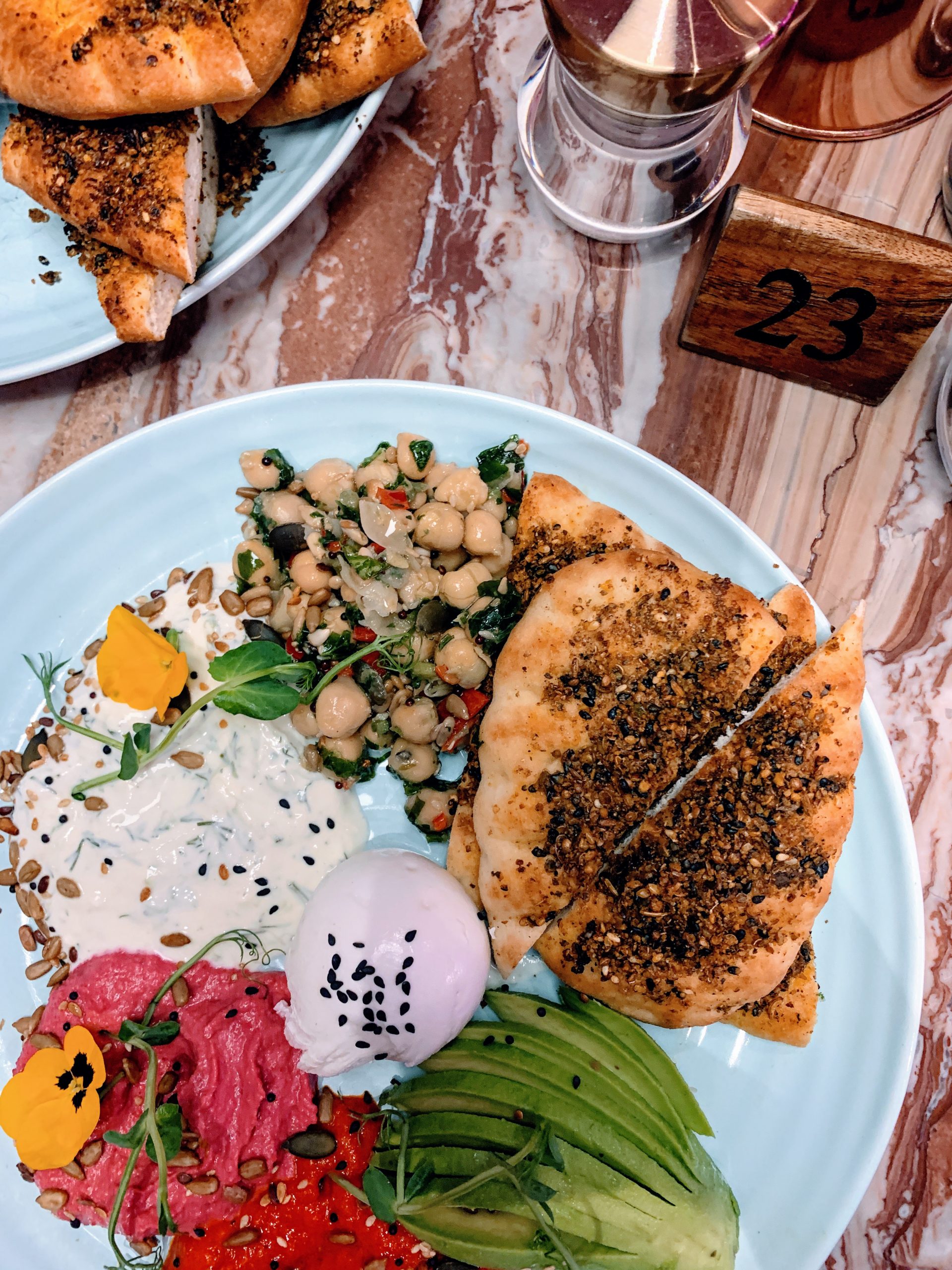 Shakshuka – Baked free range eggs in our signature red pepper tomato sauce with feta, pomegranate & black sesame seeds. Served with grilled dukkah flatbread and hummus (V) (S) (N) – £12.95
I didn't manage to snap a picture but I did end up ordering a massive slice of Hazelnut and chocolate roulade and a chocolate frappe. With layer cakes, there is a tendency for it to be dry but this wasn't the case at all for EL&N. It was moist with just the right amount of sweetness and sufficiently chocolatey for my liking. Also £6.95 for such a massive piece was actually reasonable!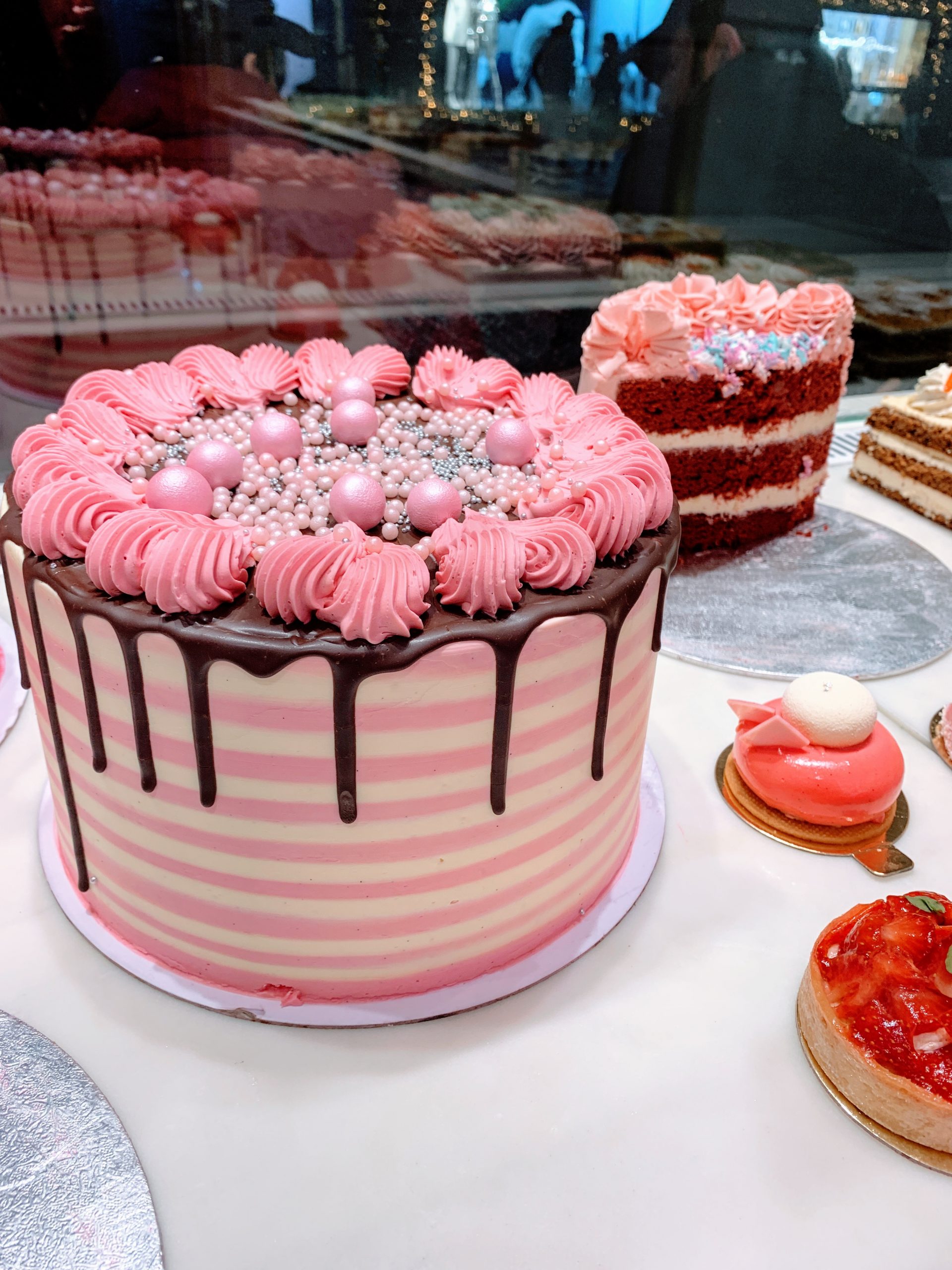 All in all, it was a lovely experience at EL&N. The beauty of EL&N is that they open till midnight and continue to serve breakfast even till the late hours.
I would definitely recommend it as a hangout spot if you are ever around the corner of Harrods or the many other locations they are in. (Think they have even opened in Bicester Village now!) There will no doubt be a queue but it is possible that you might just get lucky like I did and get a seat in 5 minutes. Just try and avoid peak hours!
Hero Image: secretldn.com